Value Add Games also presents board games as excellent material for the promotion of your brand, your products, and your mission!
We are offering you the service of creating custom board games.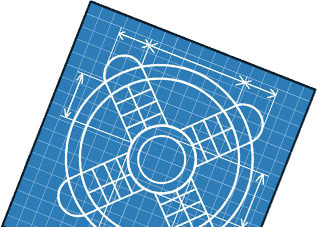 WHAT EXACTLY ARE BESPOKE BOARD GAMES
We can separate them into 3 rough categories:

We can adapt a classic game (e.g., Black Peter, Ludo, Snakes and Ladders, etc.) or a puzzle to your promotional characters.
Added value: The games are made with a high level of professionalism and quality. We produce the games in Germany and Poland. We adapt the storyline and the rules to your theme.
THE CLASSICS WITH AN ADDITION or SIMPLE GAMES FOR CHILDREN

This is a very popular option since it offers something familiar but still comes with unique add-ons.
Our game designers create a variation of a classic board game or a new, simple game in accordance with the theme your company would like to feature.
GAMES, DEVELOPED ENTIRELY FOR YOU

Here, we offer a range of games starting with simple games for children, to fun games for the whole family, as well as strategic board games for exciting evenings.
Another added value of these games is that we don't 'preach' your chosen theme. While it's there and present the whole time, the focus of the game is on having fun and playing well, so the game is truly usable and not there to serve no one but itself.
FOR THE DEVELOPMENT OF THE GAMES WE WORK WITH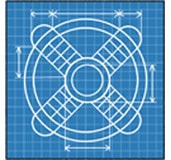 Top game designers from different parts of Europe; we also work closely with a Polish university (KazimierzWielki) and their Game Design department.
Top Slovenian illustrators and designers
OPINIONS OF OUR CUSTOMERS
We wanted to design a board game which would visualise the supply chain problems of palm oil and its alternatives and encourage players to take action. Value Add Games has the understanding as well as expertise for the design of such a board game. Furthermore, is this an organisation where we felt that we can co-design the board game. They listened to us and together we designed a wonderful game. We were very pleased with the cooperation. We were convinced into cooperation because of their expertise, enthusiasm and the wide-eyed perspective of their employees. In addition, we were convinced by the international component of finding authors and their ideas as well as their transparent process. It was also important that we could partake in all phases of game development at all times. We will decide again for designing of another game as soon as possible and we highly recommend Value Add Games to others.
Živa Kavka Gobbo, president of Focus Association for Sustainable Environment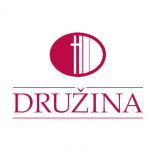 We decided to cooperate with Value Add Games because we wanted to offer our customers something unique, of quality that would be affordable at the same time. The product that we received met our expectations, and we were very pleased with their cooperation. We would choose to work with Value Add Games again, and we highly recommend them to others.
Miran Vene, sales manager of Družina Publishing House
The purpose of our board game is to present the issues of corruption prevention with the help of alternative methods and to explain to the youth and those young at heart the fundamental challenges and concepts of how to prevent corruption. We began our cooperation with Value Add Games after we chose them from the public tender for the project of the aforementioned board game. During our cooperation they convinced us with their knowledge and professionalism, and we would gladly work with them again.
Vid Tomić, Secretary-General of Transparency International Slovenia
Value Add Games adjusted the classic card deck to our wishes in such a way that the cards creatively promote our services, the organisation of events in Slovenia, Croatia and Montenegro, and on the other hand present an interactive gift for our agents. This offers us that we stay close to them even in home environments, when they are playing cards with friends, family or colleagues in the office. Value Add Games offered us a board game design by our own standards and have ensured us a high-quality end product. Our cooperation with them was fluent, Urška was always there for us, they found all the answers to our questions and provided ideas for solving our challenges – this goes for the design phase, cooperation with the designer and following our final visualisation as well as the end manufacture of the product.
Value Add Games offers a very personal approach, advocates quality and knows how to reflect the wishes of their customers, so we will contact them again when the opportunity arises. We highly recommend them to others.
Maruša Nučuč, INTOURS DMC Company
Be the first to have your own, professional board game to represent your company and your mission!
For a quote or additional information please send an email to: